Industry Innovation and Intelligence has developed a successful four step grant process of:
Identification, research application writing and submission;
Grant award and contract negotiation;
Project Planning and administration and reporting system design
Project administration, compliance and reporting
Many of our applications have resulted in awards from federal and state agencies, some of which are depicted below. After award these projects have been managed to the satisfaction of the grantor, including complying with federal agency community engagement and financial reporting requirements. Industry Innovation and Intelligence manages the application and grant administration process for client's allowing them to focus on their project creation, development and implementation.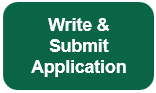 Identification – Funding research and identification based on client's resources, markets, products and services
Stakeholders – Outreach, engagement and recruitment of cost share partners and letters of support
Organization – Development of client application in strict accordance with funding opportunity announcement
Application – Client qualification and registration as federal vendor and submission of grant application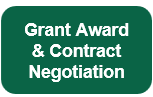 Grant applications designed, written and won and projects managed by David A. Doctor
National Science Foundation – multi-year Small Business Innovation Research grant for energy blockchain/DLT
USDOE EERE Vehicle Technology Office – 3 year alternative fuel vehicles and infrastructure disruption study
USDOC Economic Development Administration – 3 year advanced nuclear technology market development
USDOE Office of Technology Transitions – 3 year energy hardware acceleration incubator project
USDOE Office of Hydrogen and Fuel Cell Technology – 1 year Southeast U.S. Clean Hydrogen Value Chain Study
Duke Energy Foundation – Multi-year Historically Black College and University Energy Leadership Program
US Trade and Development Agency – multi-year reverse trade mission for international energy outreach
USDOE Grid Deployment Office – Concept Paper for the Grid Resilience and Innovation Partnerships funding program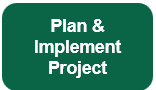 Project Plan – Map client resources and grant contract requirements to project plan
Recipients and Stakeholders – Contract with grant subrecipients and stakeholders providing cost share
Justice40/DEIA – Implement the USDOE Justice40 program and ensure project Diversity, Equity, Inclusion and Access
Community Impact – Implement plans to engage impacted communities and underrepresented populations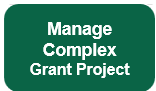 Systems – Design reporting systems to synchronize client, sub-recipient and cost-share partner systems with grantor system
Compliance – Monitor "Made in America", Davis-Bacon act, Wage and Fair Labor Standards and labor union engagement
Management – Monitor and track project performance and milestone attainment
Reporting – Facilitate monthly detailed financial reporting + quarterly SOPO Go/NoGo progress reporting and meetings
Industry Innovation and Intelligence has also raised funds from venture capital firms and from friends and family; negotiated multi-million dollar lines of bank credit; and consummated mergers and acquisitions, including transaction negotiation, data room organization, due diligence, transaction documentation, closing and post-acquisition integration.